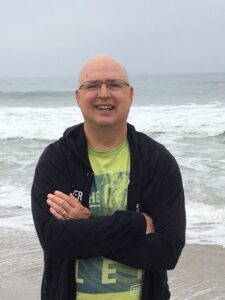 Pastor Joel loves serving pastors. As a pastor for almost two decades, he knows the greatest honor on earth is being a pastor.
Our Father has specifically called and equipped us to serve His Church and to advance His gospel throughout the earth. Leading the local church is the best job on the planet because we're helping change lives for eternity.
But, Pastor Joel also believes the most effective pastors are healthy pastors. Ministry is often an unhealthy place. The challenges of ministry can make it difficult for pastors to maintain a healthy life. That is why Pastor Joel is so committed to helping pastors be healthy.
We believe in you, pastor, and know that your best days are ahead. But nobody reaches their potential without the help of others.
Pastor, you are not alone. With Pastor Joel, you have someone in your corner who can help you be the person God created you to be.
And that is why we are here: to help you reach even greater heights in your life and ministry.
To sign up for your free hour of coaching, click here.